Local news
UK FRACKING MADNESS AND DANGER ON YOUR DOORSTEP
ACT NOW AND STOP THE CONSERVATIVE POLICY OF FRACKING 
FRACK OFF

CROYDON GREEN BAROUGH
JOIN THE CAMPAIGN
FOR
Keeping Waddon frack-free
One of Waddon's Conservative councillors has recently spoken out
in favour of fracking in Croydon, describing it as "positively a good
thing" and claiming "I don't see there's anything particularly wrong
with it." With a licence granted for exploratory fracking in Croydon,
we think that these pro-fracking views are a cause for concern.
Waddon's Tory councillors have already shown that they can't be
trusted to stand up for local people and the environment. Residents
will remember that at the 2010 elections, they pledged: "we will not
support an incinerator either in this borough or on its borders", only
to support the Beddington Lane incinerator once they were elected.
Fracking injects a mixture of sand, chemicals and water at high
pressure into shale rock deep underground to fracture it and allow
shale gas to seep out and be captured. However, risks include the
contamination of the water supply, chemical spillages and the
possibility of bedrock degradation causing earth tremors.
If elected on 22 May, we will oppose tracking in our community.
CROYDON BLOGSPOT                          CROYDON TOWN HALL         FIND YOUR LOCAL GOSSIP AND NEWS 

The New Westfield Croydon  shopping center is promising  to generate new jobs for the local community when it is constructed and completed  at a specified time.

IT IS HIGH TIME FOR THE UK GOVERNMENT TO REGULATE THE  ESTATE AGENCIES
The unregulated UK housing  market, is a stumbling block for first time buyers and rental tenants in getting unto their housing ladder, its a shame and a failure for the coalition government of the Conservatives and Liberal democrats. Can new Labour  take this initiative and address this important issue which is blighting the local communities across the  UK, i hope politicians can listen to their electorate and constituencies.

Regulation of estate agents ruled out after OFT inquiry
• Complaints against estate agents fell only 3%
• Housing market transactions dropped 60%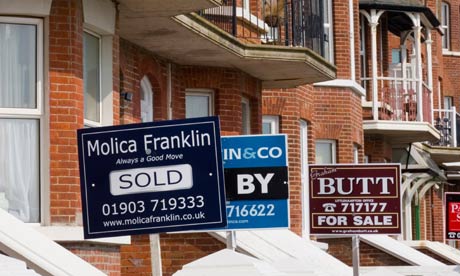 Estate agents are to be given a clean bill of health and escape a regulatory crackdown when a year-long investigation by the Office of Fair Trading (OFT) reports its findings later today.
Despite repeated calls over a number of years by consumer bodies and even some agents' groups, the OFT will conclude that the industry is generally working in consumers' best interests and that a regulatory regime is not required.
Over the last 12 months, the OFT has been investigating all aspects of the process of buying and selling homes in the UK, including price competition, quality of service, and whether the industry needs to be regulated.
At present anyone can set up as an estate agent. Despite the huge sums of money at stake, no qualifications are required. Peter Bolton King, the chief executive of the National Association of Estate Agents and one of those who has led the call for better regulation, said he was disappointed.
"Once again the OFT has categorically failed to see that better regulation of the home-buying and selling market is required. Buying a home is often the largest single transaction of a person's life and it is disappointing that the OFT has not thought it appropriate to acknowledge that a robust and appropriate level of consumer protection is needed."
He said the OFT's decision was in stark contrast with the views of the Department for Communities and Local Government, which is proceeding with the full regulation of lettings agents.
"This inconsistency is very difficult to understand given that the same agents and firms often deal with sales and lettings. The NAEA would like to see a more regulation to ensure that professional, qualified estate agents are not confused with those who fail to meet the basic professional standards we would expect from our members. The need for consumer protection in the form of a more professional industry is the driving force behind our plans to introducing a licensing scheme for our members later this year."
Today's report concludes the second investigation of the industry in six years. Back in 2004 the OFT was accused of "bottling out" by the Royal Institution of Chartered Surveyors, after it stopped short of demanding legislation of the profession. In March last year the ombudsman for estate agents, Christopher Hamer, reported that disputes with estate agents involving property sales had only fallen by 3%, despite a 60% drop in the number of properties changing hands.
The OFT which publishes its report at midday today, declined to comment.